By: Ray LaChance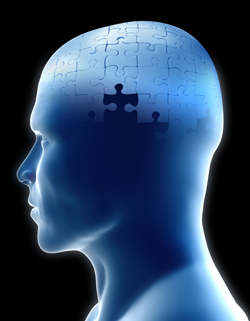 Data consumption and production has grown enormously in recent years, and regardless of the overwhelming amount of information that already traverses today's network architectures, this upswing will only continue to gain momentum. Furthermore, the nature of consumption has changed, with next-generation applications requiring even lower latency, faster speeds, higher bandwidth and enhanced accessibility that reaches further toward the edge and the users that reside there.
In 2018 alone, the world created 33 zettabytes of data. If we put this number into perspective, that amount of information is equal to 660 billion standard Blu-ray disks or 33 million human brains. Rapid digitalization will push this total to 175 zettabytes in 2025 — an increase of more than fivefold.
Underlying this movement of data is a physical infrastructure made up of fiber optic cables, interconnection points, wireless devices, and siting locations that are uniquely architected to allow carriers and mobile network operators to fulfill their promises of seamless connectivity. The network architecture has continued to evolve with the explosive growth in data, but a massive investment in upgrading these architectures across the country is necessary for the United States to maintain a best-in-class communications infrastructure.
Understanding change drivers
A new network standard is being necessitated by the host of new mobile and wireless applications that 5G promises: exciting Internet of Things use cases, Artificial Intelligence-based efficiencies, smart city capabilities, the autonomous vehicle ecosystem and more. Recently, more practical and critical use cases drove an even further explosion of data transmission, including remote work, e-learning, telemedicine, and public safety efforts. These applications aren't just influencing network infrastructure due to their required level of data generation, storage, processing and transfer — they're also pushing compute functions closer to the data's point of origin.
Performance, speed and capacity are paramount if these futuristic opportunities are to be realized. While networks have been gradually extending these capabilities closer to the edge and focusing on densifying, the rate at which they're evolving is too slow, and many existing network architectures are simply not built to this contemporary standard. Furthermore, the challenges that arise when trying to reconcile density and accessibility must be overcome, and the level of deployment that must occur in order to offer this density is creating its own challenges.
A revolution, explained
The expectations on networks and the challenges they need to solve have fundamentally changed. As a result, the underlying infrastructure that supports these expectations must be reinvented.
Traditional fiber networks were built to support enterprise applications involving high capacity, ultra-redundant, backhaul cables meant to interconnect relatively sparse endpoints throughout the network. Today, enterprise applications are riding along wireless networks that require a dense (and in some markets ultra-dense), deployment of small cell radios, and these wireless networks require a completely different fiber network architecture than legacy networks, which were built to solve a different problem. In the D-RAN (Distributed Radio Access Network) era, when coverage was the main priority, high-powered radios deployed across distributed macro sites coupled with densely deployed small cells have provided the necessary coverage to support
4G technologies. However, as we move towards 5G we are moving from a dense to ultra-dense small cell environment, and each small cell must be connected with fiber back to a network aggregation center (network edge colocation facility) where localized compute functions can be housed before moving back to the core of the network through traditional fiber backhaul networks. 5G and the use cases it brings, combined with the 75 billion devices expected to be connected to worldwide networks by 2025, require an entire new layer of communications infrastructure to meet today's exponentially growing demands.
The new layer infrastructure is driven by wireless densification, a first step in the network revolution. Densification is the process of adding additional cellular sites across a network, and it allows carriers to add capacity across their networks by distributing capacity to more end points, an important step delivering on the 5G promise and beyond. This process has seen macro sites being divided up to create a highly dense fabric of small cells and antennas, and the industry is still working toward being able to deploy these antennas everywhere — on every streetlight or utility pole along where the fiber traverses.
Fronthaul fiber and network edge colocation facilities are two core components of the evolved communications infrastructure required to underpin these next-generation wireless networks. Fronthaul fiber interconnects network edge colocation facilities to localized wireless sites. Unlike traditional backhaul cables, fronthaul fiber cables are deployed in tree-like structures, must be highly accessible and include high fiber counts. This complementary fiber network must be built as an overlay to traditional fiber networks, which were architected to serve a sparse networking need and are still well-positioned for backhaul connectivity.
The second core element of this evolved communications infrastructure in support of ultra-dense deployments is the aggregation of sites into network edge colocation ("NEC") facilities that are designed to facilitate ultra-low latency applications. Apart from their role of base station hoteling within a wireless network, they play a crucial role in the fiber network. The strategic positioning of these sites allows for offload of traffic and reuse of fiber to create a multiplying effect of the fibers, lowering overall cost of deployment and minimizing future fiber overbuilds. Fronthaul fiber and NECs are key network elements that enable the all-important blend of robust capacity and low latency demanded by the 5G network.
Barriers to progress
Placing wireless nodes at the required level of density creates a number of challenges. One of these challenges is the fact that municipalities and local, state and federal governments have pushed back on behalf of residents out of fear of visual pollution and in some cases, unfounded health risks. Furthermore, with small cell, DAS (Distributed Antenna Systems) and other wireless installations still being relatively new, regulations and application, permitting and approval processes across different locales have yet to be standardized. This makes it difficult and time-consuming for infrastructure providers to navigate the initial phases of rollout and stalls deployment. On the provider side, the large amounts of land grabs, siting applications and acquisitions all being aimed at a finite number of locations is causing an increase in competition and price, and the cost of deploying thousands of nodes can become prohibitive for many.
Congestion, construction costs and cost of ownership challenges are stretching out time to market, but the ecosystem of networks must evolve despite these roadblocks. Recent global disruptions have further delayed these important processes, so now more than ever, the industry must ask itself where it goes from here.
The shared solution
To support and fund the digital future, we must create an ecosystem of shared assets and shared spectrum that can be leveraged by multiple carriers to create pervasive broadband coverage that benefits and provides access to all.
Activism on the part of the infrastructure industry has been helping to create uniform approval processes. Antenna design initiatives have been finding ways to make deployments more unassuming for residents, and municipal education projects have been making many locations more accepting of antennas and the technology as a whole. However, there is another emerging solution that promises to fundamentally shift the way network development and service consumption occurs today across the entire ecosystem.
The vision of a shared infrastructure model is guiding the new era of deployment, offering enhanced efficiencies and economies of scale that can help the entire industry overcome deployment hurdles and build the networks of tomorrow. With the amount of coverage and capacity needed, a shared network environment and the mutually beneficial economics that come with it are necessary for shouldering the capital and deployment burdens so that the digital world can get the ubiquitous opportunities it requires.
Shared fiber cables, vertical sites and data center space and power are common today and an important component in deploying 5G networks. Not only does sharing these assets and pooling resources reduce individual capital burdens on providers as they expand and enhance their infrastructure, it also increases the ability for all to grow into new regions, increase capacity and leverage expedited rollout timelines. This creates a symbiosis of providers throughout the ecosystem that extends these benefits across entire footprints and markets.
Opportunities for shared assets exist even beyond physical infrastructure. The evolution of shared infrastructure — in order to maximize build efficiencies and facilitate highly efficient network usage — must develop to encompass virtual elements such as spectrum. Shared spectral infrastructure allows neutral network infrastructure providers to leverage licensed and unlicensed spectrum to facilitate offload and roaming opportunities for traditional carriers that are missing coverage or need additional capacity across their network. Instead of each carrier building an independent network, these carriers can leverage shared spectrum just as they have leveraged shared physical assets to lower their costs and improve time to market. Innovation and opportunity will come from democratizing the spectrum environment so that it's not monopolized by large incumbent deals and instead can be available to anybody. As we look toward the future and what's to come in the network world, this shared virtual and physical infrastructure is imminent.
The digital world is evolving rapidly, and data demands are rising higher and faster than ever.
Networks and the teams that build them must rise to meet this challenge accordingly. In the grand scheme of this network revolution, we are still at the beginning, and we are only now beginning to uncover some of the challenges that stem from fundamentally shifting the way infrastructure is built and leveraged. Fortunately, shared infrastructure is leading the way for the networks of tomorrow, alleviating cost pressures, increasing the ease with which the industry innovates and more efficiently and collaboratively delivering the opportunities that the future of 5G holds.