By: Claus Hetting, Wi-Fi NOW CEO & Chairman
We're delighted to announce our newest Wi-Fi NOW Partner: Regional wireless infrastructure provider and public Wi-Fi operator ZenFi Networks. ZenFi Networks deploys and operates one of the largest outdoor and free public Wi-Fi networks in the world: LinkNYC in New York City – and they've got big plans for growth and expansion. We're excited to be working with ZenFi Networks to promote and evangelise the value of public Wi-Fi, mobile offload, and cellular/Wi-Fi convergence.
LinkNYC is already the largest outdoor and free public Wi-Fi network in the United States – but the thousands of currently installed multi-purpose LinkNYC kiosks (see photo above) is only the beginning. Zenfi Networks is poised to rapidly expand this initiative using a unique and innovative new kind of wireless infrastructure. The plan is to deliver more high-quality wireless connectivity throughout the five boroughs of New York, the company says.
At Wi-Fi NOW we're excited that ZenFi Networks has chosen to become a part of our growing community at a time when Wi-Fi technology is improving by leaps and bounds. "LinkNYC has been the world's flagship project for outdoor public Wi-Fi since the get go and the opportunity for expanding on the value of the project – for example for offload & convergence – is real and significant. We're delighted to be working with ZenFi Networks on getting the word out on all the great work they're is doing in this space," says Claus Hetting, Wi-Fi NOW CEO & Chairman.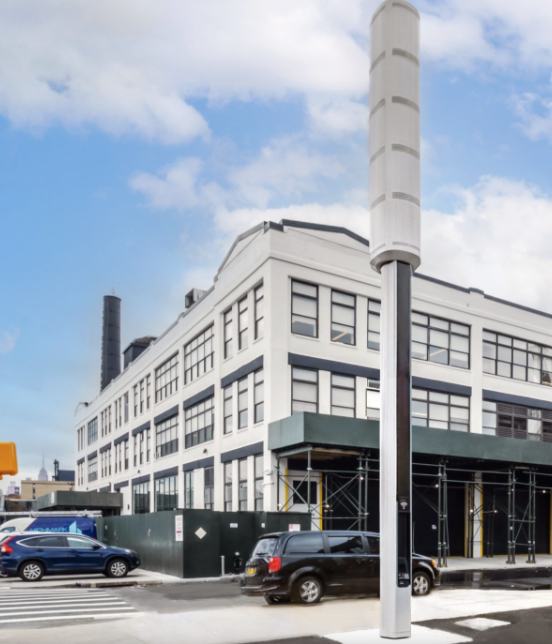 "We're excited to partner with Wi-Fi NOW, and contribute to their growing community within the Wi-Fi industry. Wi-FI NOW does an exceptional job of promoting the good work and interesting stories of those across our industry. We look forward to a mutually beneficial partnership, and engaging with those across the Wi-Fi NOW community," says Walter Cannon, ZenFi Networks' VP of Business Development.
ZenFi Network's latest innovation is the 'Link5G Smartpole': Street furniture like you've never seen before designed to house 5G base stations from multiple tenants as well as Wi-Fi access points. ZenFi Networks says their mission is to bridge the digital divide in New York City.
We'll have a lot more to say about Link5G and ZenFi Network's approach to public Wi-Fi and Wi-Fi/cellular convergence at a Wi-Fi NOW Special Event scheduled for March – more information to follow. Watch this space.